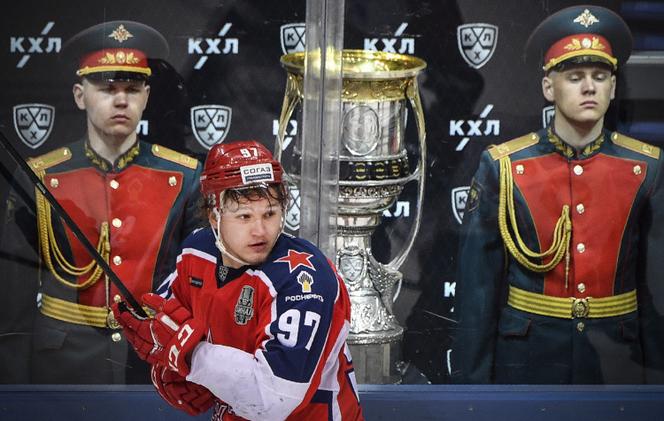 Russia has been banned from international sporting events since the Russian army's invasion of Ukraine began on February 24: International Paralympic Committee decides to exclude Russian athletes from Beijing Paralympics (until March 13), including football matches – Including the 2022 FIFA World Cup play-offs in Qatar – by FIFA and UEFA, skiing, biathlon or handball, etc. ; Cancellation of all international events scheduled in Russia; even Russian athletes are still obliged to compete under a neutral flag (tennis, swimming, etc.).
Also read
Ukraine war: Banishment of Russian sports is becoming common
economist Vladimir AndreevProfessor Emeritus at the University of Paris I and Chair of the Scientific Committee of the Observatory of Sport Economics, detailed the impact these different sanctions could have on the sport economy in Russia and the West.
Live March 8th:
'We are bombing 24 hours a day' in Hostomel, on the outskirts of Kyiv
What are the economic consequences of imposing sanctions on Russia in sports?
They will be heavy and we could see a large number of Russian athletes flying west. Ruble devaluation and hyperinflation will melt the value of the Russian club if the conflict continues. In this case, the oligarchs will no longer put their money into sports because it would be a loss-making investment.
On top of that, Vladimir Putin will face a problem he may not have foreseen: the cost of rebuilding a ravaged country larger than France.
Sports funding will no longer be a priority for Russia, especially since Russian athletes will no longer have any hope of winning a medal at the Olympics. Some international sports federations are pro-Russian, I think ice sports in particular, but some Russian federations are not hostile to the West, even if they cannot express it. This has the potential to create chaos that hinders investment. What I'm sure about is that Russian sports are going to get worse.
Which sports will be most affected?
Supporting Olympic events is an ancient tradition in Russia. It dates back to the Soviet Union and the Cold War. Under Putin, sports such as judo, basketball, fencing, ice hockey, cross-country skiing or biathlon have benefited from Kremlin support, often through investments by oligarchs close to the regime. With no prospect of a medal, that windfall is likely to dry up.
Very popular in Russia, Continental Hockey League [la Ligue continentale de hockey sur glace, deuxième championnat le plus important au monde après la NHL nord-américaine]The Champions League, which can be seen as the hockey equivalent in football, will disappear in its current form, perhaps reborn as the All-Russian League, but the game will be less interesting for spectators and sponsors.
If we take football as an example, is it economically feasible to hold a Russian championship in self-sufficiency?
That's technically possible, but interest in such a game will wane as most "veterans" (the nickname given to foreign players in Russia) will leave the country. FK Krasnodar has announced the suspension of the contracts of eight of its nine foreign players. The public interest will decline.
Sponsorship contracts will be revised downwards. The departure of foreign companies from the Russian Championships will not cause problems as they are not many in Russia, but the general financial crisis will encourage Russian groups, especially banks, to stop sponsoring clubs.
Big clubs that have played in the Champions League, such as Zenith St Petersburg or CSKA Moscow, will lose at least 10% of their income because they can no longer play the game. For Dynamo Kyiv, the situation was far more dramatic.Unsure about historic Ukrainian club [fondé dans les années 1920] survive the war.
Will the sanctions also have an impact on the sports economy outside of Russia?
For two decades, world sports have benefited greatly from Russian funding, especially through sponsorship contracts and the organization of major sporting events, such as the 2014 Sochi Olympics or the 2018 Football World Cup. The exile from Russia is over.
UEFA and Schalke 04, which have already announced the termination of their contracts with Gazprom, will easily find another sponsor. On top of that, the gas giant's image and its economic value will suffer. European sponsor withdrawals have a much smaller impact on the sports economy than in Russia.
In addition, assets held by Russian oligarchs like Monaco's Dmitry Rybolovlev or Chelsea's Roman Abramovich in Western football clubs are also at risk of prolonged blockade. It's not impossible to confiscate them, even if it would be complicated on a legal level.
It is for this reason that Roman Abramovtich's announcement of the sale of the London club, which may be heartbreaking for him, has promised to create a "Victims of all wars"either in Ukrainian or Russian.
Our selection of articles on the war in Ukraine