Member of the national handball team for Sharjah FC (UAE), the talented Zohir Naïm (25) spoke to La Gazette du Fennec about handball in Algeria. New coach Rabah Gherbi, Morocco's next CAN and his ambitions, the former Skikda player gave himself up with an open mind.

Thanks to Zohir for the interview with La Gazette du Fennec.
Thank you for thinking of the Algerian handball players. Very interesting.
Are you still playing in the UAE?
Yes, I left Algeria and Skikda Club in 2021 to join the Arabian Gulf. Currently I play for the Sharjah club in the UAE.
How is your situation? What is the difference between handball in Algeria and handball in the UAE?
Alhamdulillah is good. I feel good here. My club is the protagonist of the championship, I just won the National Super Cup with them. For the differences between the two countries, we can talk about the means provided to us. Whether in the hall or in the club. For example, here we use specific equipment for a specific workout. Coaches perfect our physical condition, weight room, recovery program. This is another world. In terms of skill level, we are a complete team with very good players who have known each other since childhood and we have nothing to envy. There are international players playing in the UAE national team.
"Rabah Gherbi needs all the vitality of Algerian handball"
Speaking of options, the Algerian option has been dormant since TQO Berlin. Today, the board governing Algeria's handball announced that Rabah Gherib has replaced Alain Portes as coach. You worked with Rabah Gherbi in the youth tryouts. What do you think of him?
Yes, I was with him when I participated in the U19 and U21 trials (Islamic and Mediterranean Games, CAN Junior). We couldn't work properly at that time. It was he who went to great lengths to find the necessary equipment, training sessions and friendlies, thanks to his connections inside and outside Algeria, as he is a high-level player. I really like the way he works. Although we don't have much preparation time. But we got good results. We even got congratulations from management at the time. Too bad they didn't let him continue his mission. I think in the A draft today, with the experience he's got, he's going to bring back the "bonus points" our national team needs.
At that time you were playing in the Junior World Cup in Algiers and you were eliminated in the round of 16. Are you disappointed?
Yes, it's unfortunate. We had a bad day, it wasn't our day. Despite the contributions of our supporters, it was a sport and we didn't do it.
"I'm a little out of place to talk about Rabah because I'm very close to him"
What does Rabah Gherbi bring you in this game to have a great game?
He brought us a new way of working. He gave us the confidence to get ahead of ourselves and gave us the way to adapt to our opponents to get around him and beat him better. He also brings us team discipline, he doesn't procrastinate. He said bluntly, either we cooperate or we drop out of the group.
Do you think he can do the job today and take on the challenge of the national team?
I'm a little out of place to talk about him because I'm very close to him. I owe him a lot. He helped me to surpass myself and reach my level. To be sure, the current period for our national team is very unbearable. We need Rabba and all the vitality of Algerian handball. Everyone has to work in the same direction. He doesn't have a lot of time to meet the players, regroup them, show them the way he sees things. He may only have a merger window or two before the deadline.
As far as you are concerned, if he called you, would you go to the selection?
Of course, I've always been like that, first with the national team. I'm going to start as soon as I'm asked.
"For CAN in Morocco, we are waiting for the approval of the Algerian authorities. This issue in Western Sahara is beyond the players, it is a political issue!"
To be precise, the next deadline for the greens is the Africa Cup of Nations in Morocco. Do you have any information about our team participating or not participating in this tournament?
I'm like everyone else and I'm looking for information on whether we're going there or not. I think I read that this decision belongs to the high Algerian authorities and no longer to the federation. They've pushed it back to July next year, which definitely means we're on the right path to engagement. But I don't know anymore. We are waiting for the green light.
Yes, July, except it's in the middle of the Mediterranean Games. Here again, we are faced with a dilemma.
Yes, it is true. But as Aziz Drouaz has said in recent days, if there is an Africa Cup, there may be no handball discipline at JM. But again, Aziz Drouaz said they, like everyone else, were waiting for a response from the African Handball Federation, but progress was slow. Because of the problems with Western Sahara, over the years it has become a political issue rather than a sporting one. We've seen clubs skip certain African games because of that. This is a question beyond me.
In any case, for our players, we hope from the bottom of our hearts that the place will change and we will participate. Know that if we don't participate in CAN, we have to give up the next World Cup and the next Olympics. A generation of players who don't participate in these deadlines will suffer huge losses. If we don't participate, we will bury Algerian handball for years.
"I'm interested in Europe, but it depends on the conditions, especially in terms of progress"
Back to you and your club, how long is your contract? What will you do after that? Do you have ambitions to come to Europe?
My contract runs until the end of June until the Asian Club Cup. And then I don't know what will happen yet. We had some discussions with my club but nothing concrete. Regarding Europe, like all players, we want to play in Europe because it is the best place for handball. But not for any reason and not at any club. I want to go to a club where I can improve, not just say I play in Europe.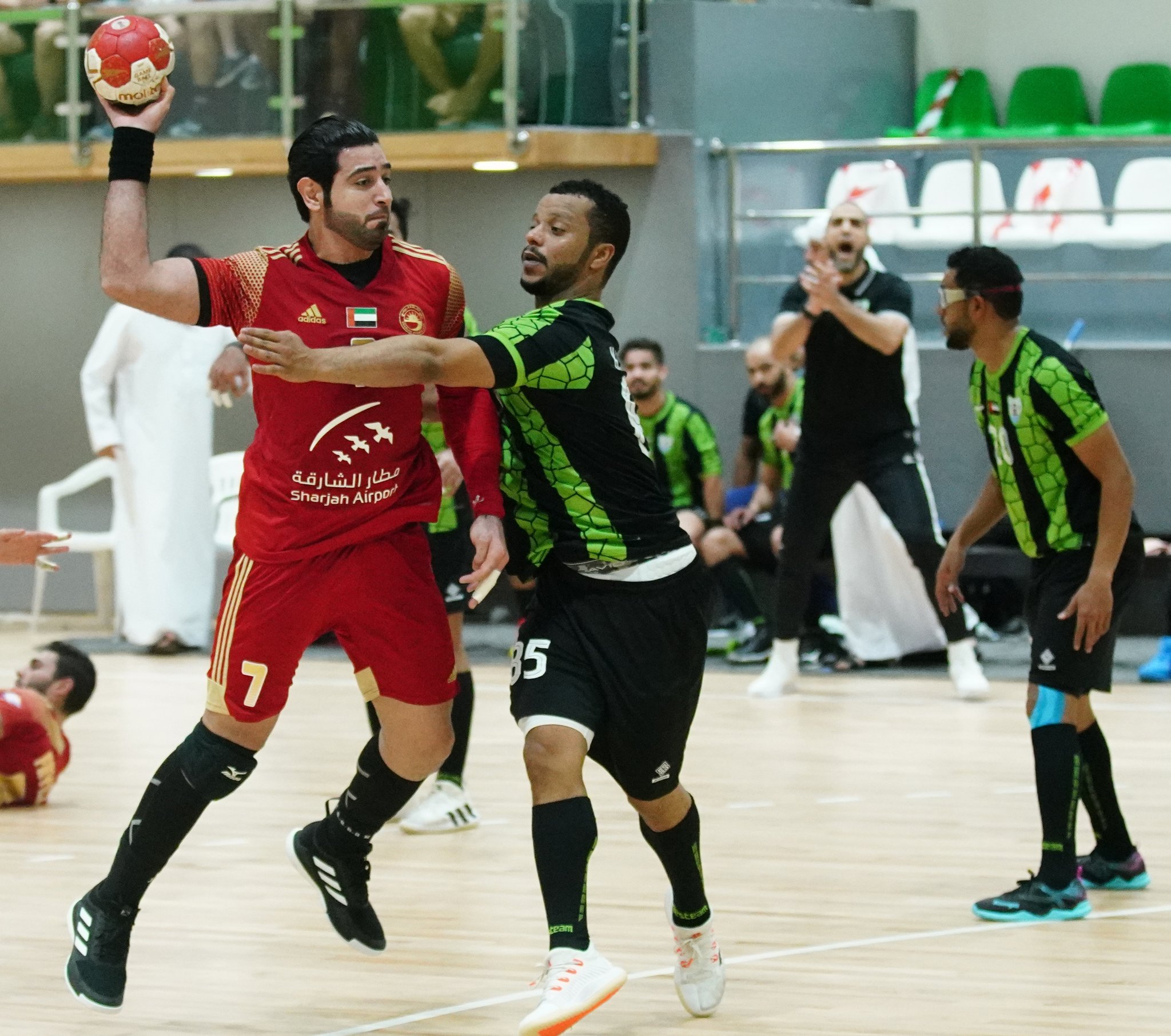 Recently, many Algerian players have ventured to Europe, such as Hadj Sadok or Berriah. What do you think?
It's great for them. Hadj Sadok is in the Euros with his Swiss club, and Berriah, even though he's in French D2, he's in France's historic club Tremblay. These are not just any clubs.
Are you currently linked to certain European clubs that would allow you to come and progress as a result?
I have some connections but nothing concrete because today I am focused on the club's deadline. We still have six league games and three cup games. We will try to get the best performance and then we will see what happens next season.I will have more time to see the future Inchara. but everything is Mektub.
Will you meet, will you talk to Algerian players in the Middle East?
Yes, of course, we are a small family here. We meet, we send messages to each other. We are like brothers. We grew up together.
interviewed by Fatahel Kochi for the Fanek Gazette
Also read:
Handball: Gherbi and Benmaghsoula, legends who saved the National Sevens